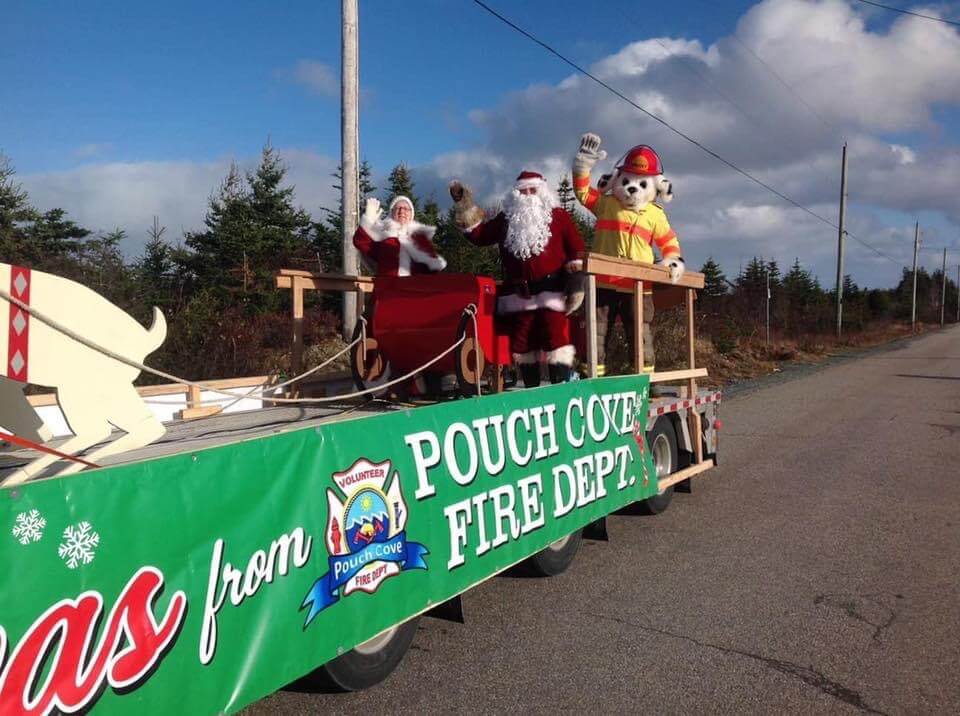 The Pouch Cove Christmas Parade, hosted by the Pouch Cove Volunteer Fire Department, will take place on Saturday, December 3, 2022 at 11:00AM. If you wish to register a float, please contact the PCVFD via email at [email protected]
The Parade line up will begin at 10:30AM at Cape St. Francis Elementary School on Satellite Road.
The Parade will continue along it's traditional route, travelling the Main Road from Cape St. Francis Elementary through Pouch Cove and back to the Firehall where Santa will have loot bags for all the kids!!!

For more event details, please visit the Fire Department Facebook Event located here:
https://facebook.com/events/s/santa-claus-parade/1278887066219916/