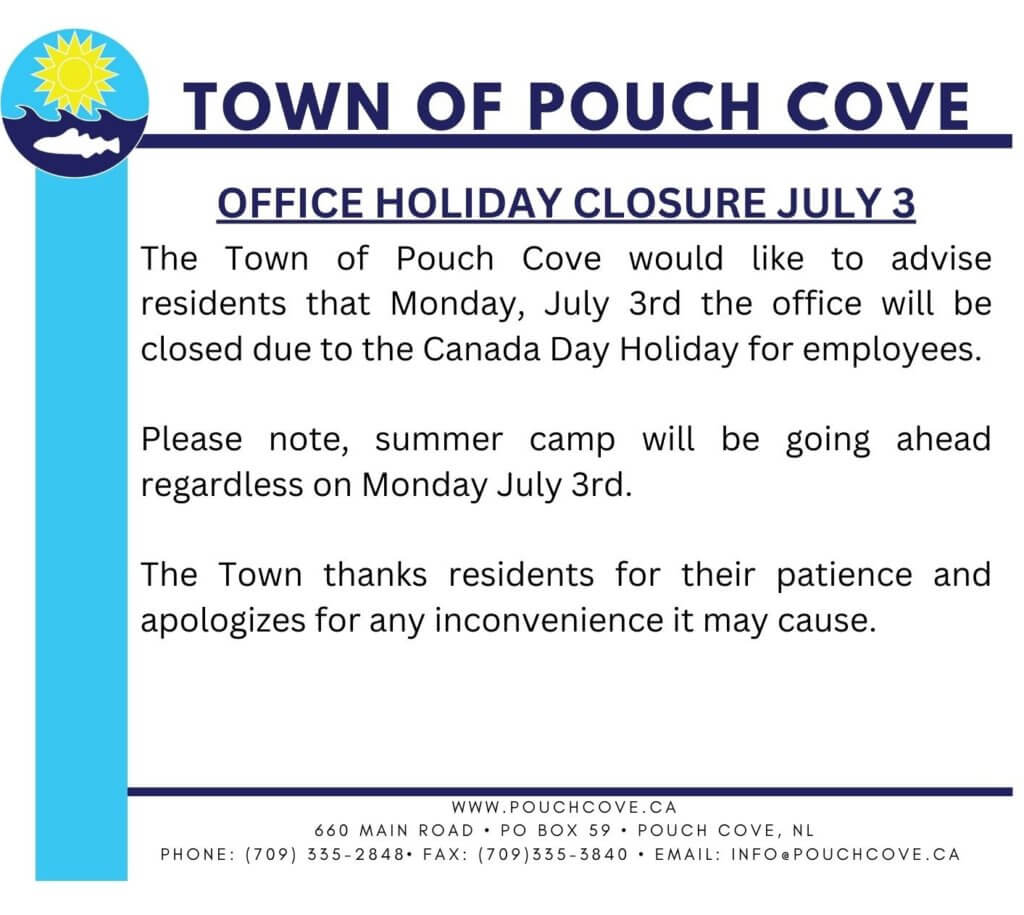 The Town of Pouch Cove will like to advise residents that Monday, July 3rd the office will be closed due to the Canada Day Holiday for employees.
Please note, summer camp will be going ahead regardless on Monday, July 3rd.
The Town thanks residents for their patience and apologizes for any inconvenience it may cause.