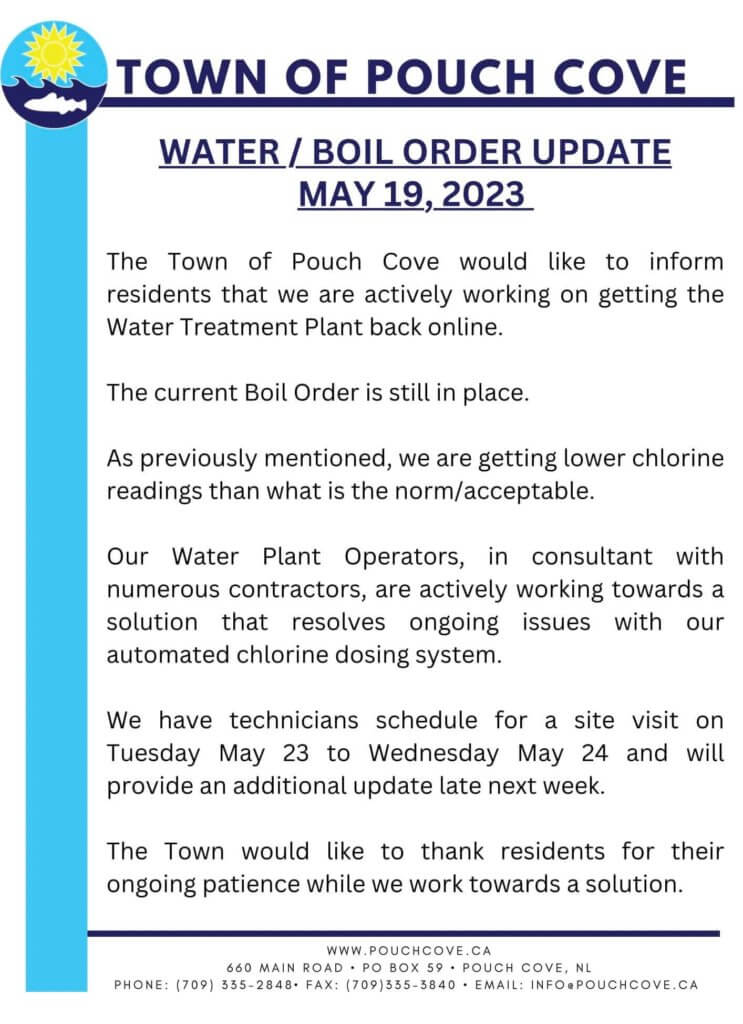 The Town of Pouch Cove would like to inform residents that we are actively working on getting the Water Treatment Plant back online.
The current Boil Order is still in place.
As previously mentioned, we are getting lower chlorine readings than what is the norm/ acceptable.
Our Water Plants Operators, in consultant with numerous contractors, are actively working towards a solution that resolves ongoing issues with our automated chlorine dosing system.
We have technicians schedule for a site visit on Tuesday May 23 to Wednesday May 24 and will provide an additional update late next week.
The Town would like to thank residents for their ongoing patience while we work towards a solution.